Honor a Teacher or Staff Appreciation Program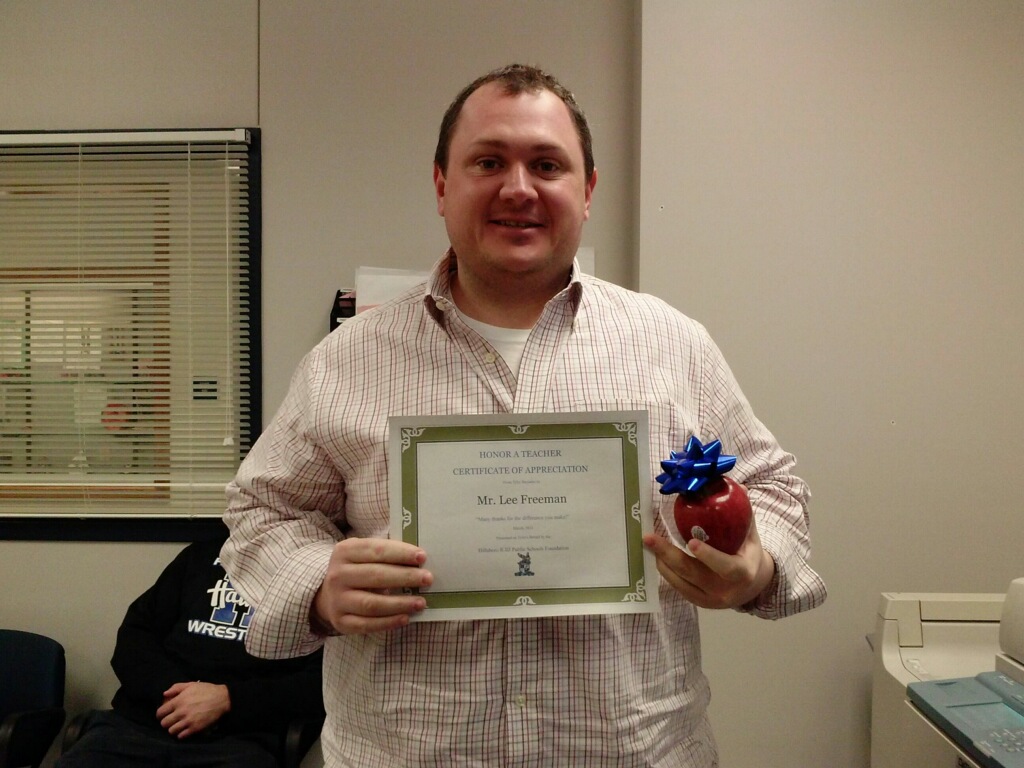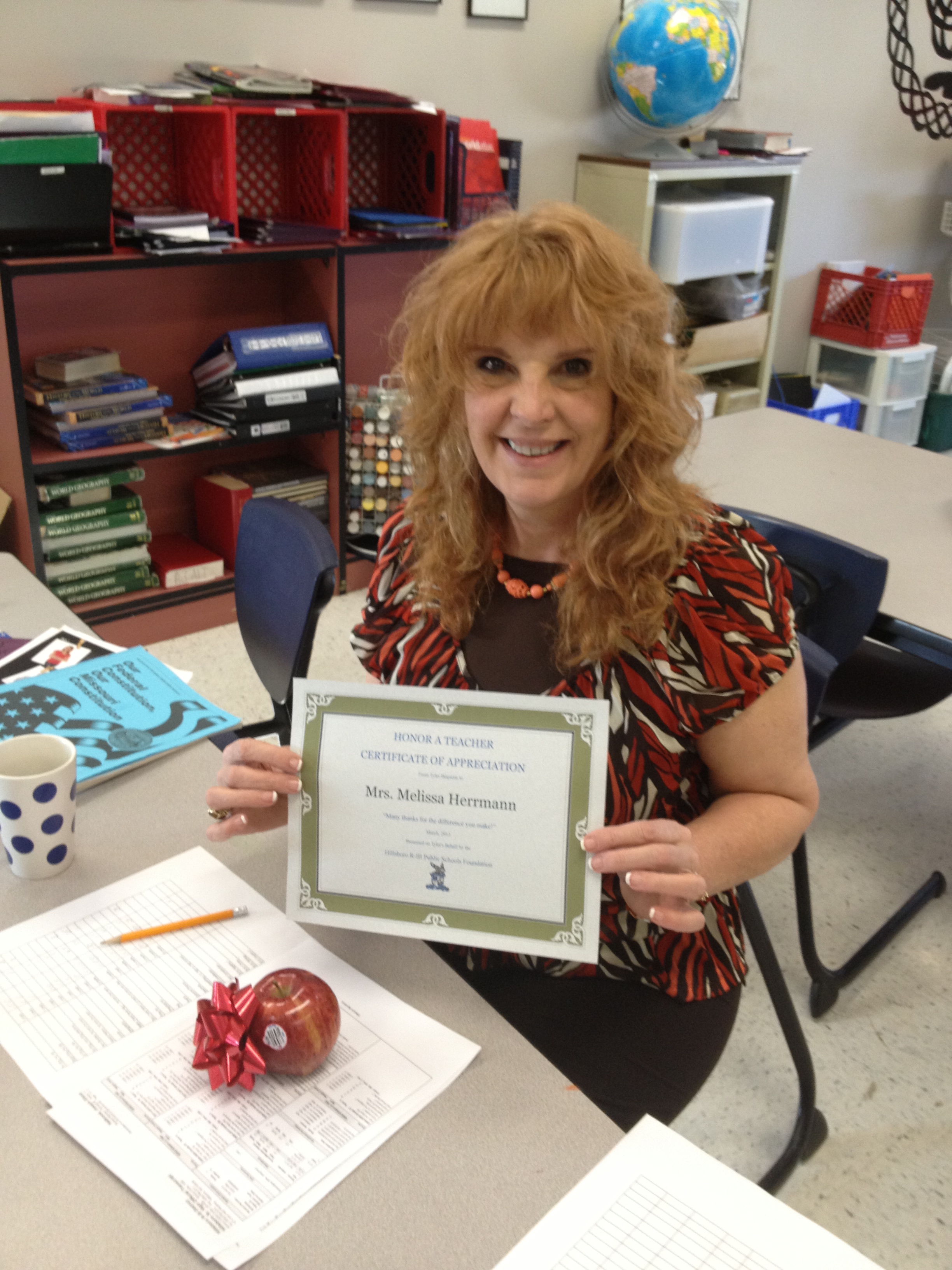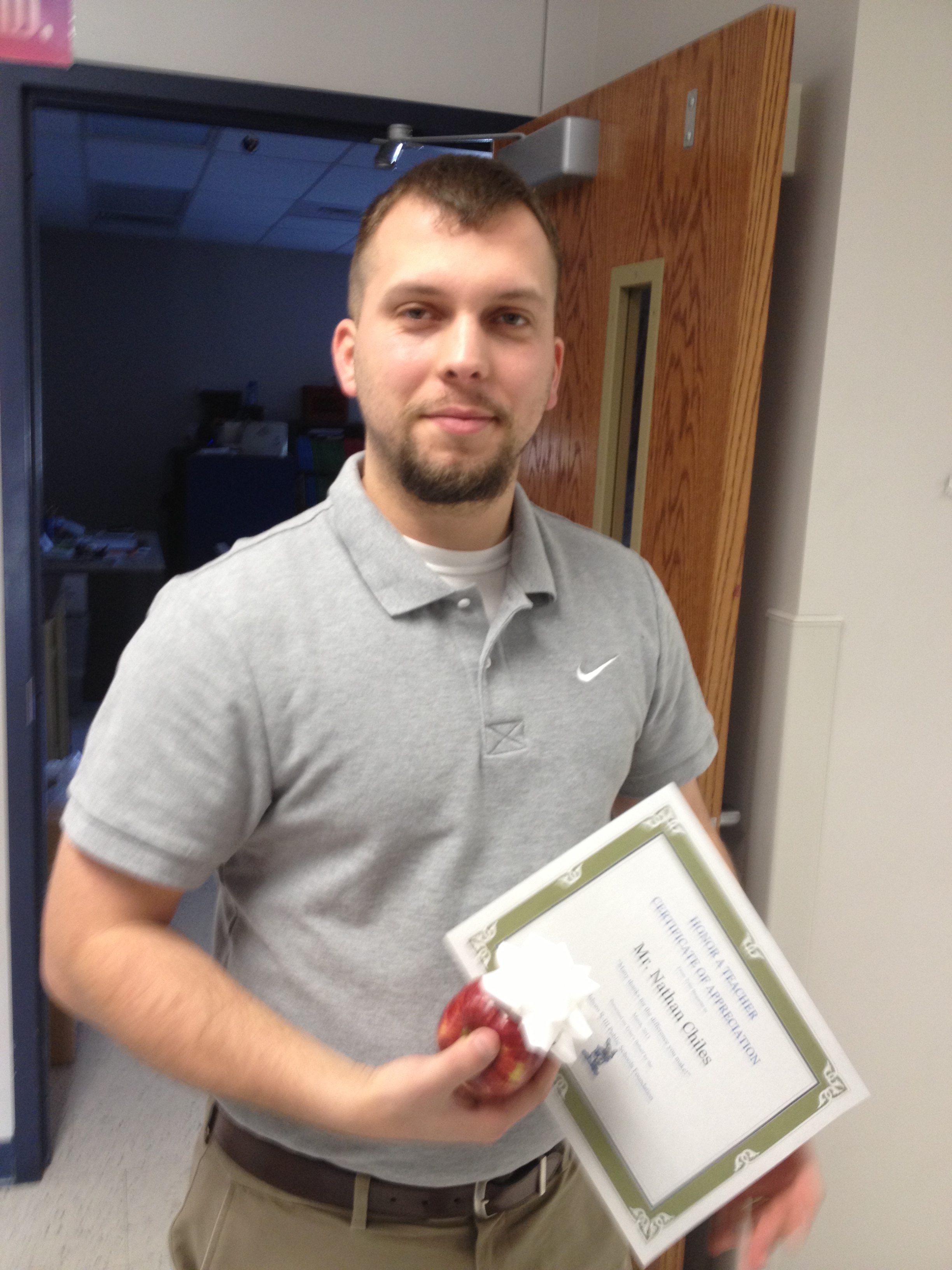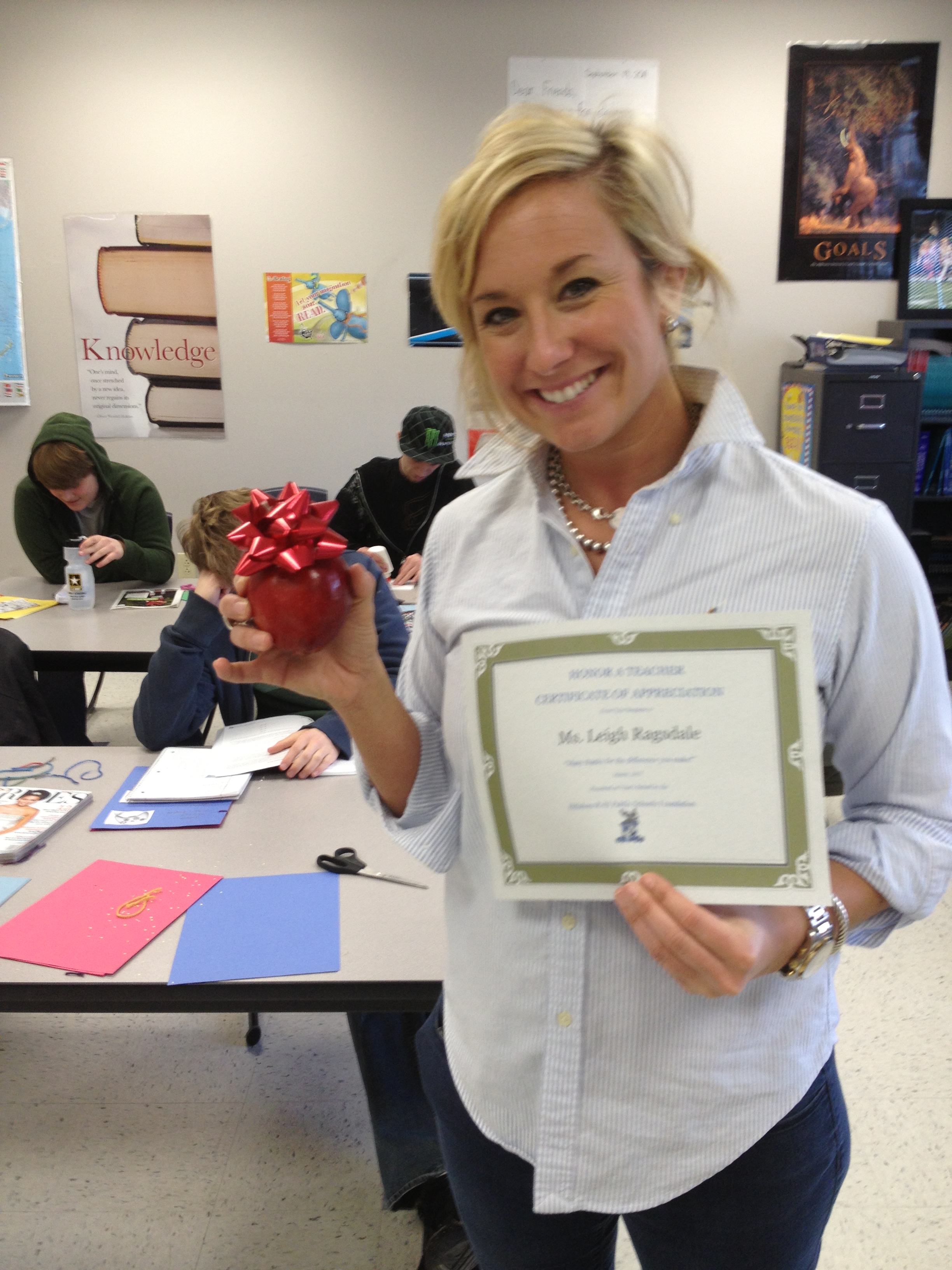 Honor a Teacher or Staff Appreciation Program
The Honor-A-Teacher & Staff program gives you the perfect opportunity to recognize teachers and staff members of your choice while supporting the Hillsboro Foundation. For a gift of $15, the foundation will award a certificate of appreciation to a special professional at any of the R-III schools. Your donation is tax deductible and you will be acknowledged as a Friend of the Foundation.

Who can be honored? In addition to your child's teachers and assistants, consider celebrating the hard work of teaching specialists, librarians, administrators, office staff, nurses, custodians, bus drivers, food service employees--anyone associated with your child's learning experience are eligible.

We will provide a certificate not only to the honored teacher, but to the school to post publicly. Also, the honored teachers will have your comments posted this website and Facebook, if you wish. You will receive a receipt for the IRS tax donation.

You can pay by PayPal below or write a check to Hillsboro R-III Public Schools Foundation. 20 Hawk Drive, Hillsboro, MO 63050

Just download the form here, "right click" to print:
: